Las Vegas, Nevada
Book Your Place
If you would like to join us this year, please email heroes@marketingcitygroup.com. You can join us for £1,650!
Sponsor a Hero
Organisations and Companies often run Corporate Social Responsibility Programmes and wish to get involved with good causes. There are many local Heroes that will have connections with you in your local community and will value your support. If you would like to sponsor a Hero or have other ideas for the 2016 trip to Las Vegas we would be pleased to hear from you. Please contact us on at heroes@marketingcitygroup.com. Full details of the next trip are below.
What's Happening?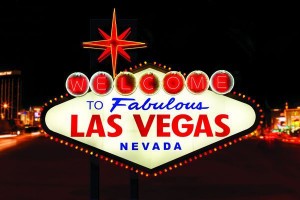 Probably the most exciting and entertaining city on earth!
Las Vegas offers top quality entertainment, attractions, shopping and unique resort hotels. A stroll along the world famous "strip" will provide a glimpse of the renowned spectacles such as the recreated Egyptian Sphinx and Eiffel Tower, erupting volcanoes and magnificent Bellagio fountains.
Beyond the glamour and the neon lights there's also the opportunity to explore Red Rock National Conservation area, Mount Charleston and Lake Mead Recreational area.
Las Vegas is a spectacular city, unlike any other with everything you would expect from a top class destination including luxurious hotels, first class restaurants and magnificent entertainment.
Impulse TV model joins the 2014 trip!
Francesca Dingwall the inspirational Polo Playing Model & Designer broke her schedule to join the Heroes on the 2014 Heroes for Freedom trip! Francesca is probably best known from her Impulse TV advert.
Will she join us in 2016 from her New York base, let's hope so!
The Monte Carlo Hotel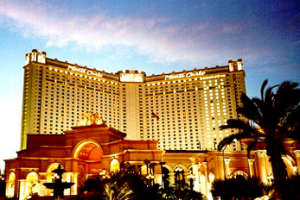 The Monte Carlo resort hotel is located on the Las Vegas Strip and features a casino and a theatre with live entertainment.
The bedrooms at Monte Carlo include: Safety Deposit Box, Air Conditioning, Iron, Desk, Ironing Facilities, Hairdryer, Free toiletries, Marble Bathroom with Bath or Shower, Telephone, Cable Channels. The property also features boutique shops and full service spa and salon.
Guests at Monte Carlo can relax on the lazy river ride or swim in the wave pool. Private cabanas are available and drinks and snacks are served poolside.
Monte Carlo features 8 unique restaurants, including BRAND Steakhouse and Lounge and Diablo's Mexican Cantina, and a food court. Guests can play the slot machines or a game of poker. In the evening guests can see live acts in the theatre.

Climate
During May the average climate in Las Vegas is:
| | |
| --- | --- |
| Temperature: | 77 º F / 25 º C minimum   81 º F / 31 º C maximum |
| Sunshine: | 13 hours per day |
| Humidity: | approx. 22% |
| Rainfall: | 5mm with a 4% chance of rain |
Flight Scenario
Flights for the trip will be from London Gatwick by Virgin
Saturday 14 May VS43
Departs London Gatwick at 10:30 & arrives at Las Vegas McCarran at 13:15
Thursday 19 May VS44
Departs Las Vegas McCarran at 15:50 & arrives at London Gatwick at 09:40 the next day
Proposed 2016 Las Vegas Itinerary
| | |
| --- | --- |
| Day 1 – Sat 14th May | |
| Morning | Virgin Atlantic flight departs for Las Vegas |
| | Journey time to Las Vegas is approximately 10 hours 40 mins |
| Late Afternoon | Flight arrives at Las Vegas Airport (local time) |
| | Transfer to the Monte Carlo Hotel |
| | Check in to the hotel |
| | Welcome drinks in the hotel |
| Evening | Dinner and evening at leisure |
| | Overnight in the Monte Carlo Hotel |
| Day 2 – Sun 15th May | |
| | Breakfast at leisure |
| Morning/Afternoon | At Leisure to enjoy the facilities of the hotel or explore the sights and sounds of the Las Vegas Strip |
| Evening | Group Dinner |
| | After dinner at leisure |
| | Overnight at the Monte Carlo Hotel |
| Day 3 – Mon 16th May | |
| | Breakfast at leisure |
| Morning/Afternoon | Visit to the amazing Grand Canyon |
| | One of the 7 Natural Wonders of the World the Grand Canyon is |
| | Late afternoon return to hotel known for its visuall overwhelming size and its intricate and colourful landscape |
| Evening | TBC |
| | Overnight at the Monte Carlo Hotel |
| Day 4 – Tues 17th May | |
| | Breakfast at leisure |
| Morning/Afternoon/ | Please yourself day |
| Evening | Overnight at the Monte Carlo Hotel |
| Day 5 – Wed 18th May | |
| | Breakfast at leisure |
| Morning | At Leisure |
| Afternoon | Shopping trip to the Las Vegas Outlet Mall |
| Evening | Farewell dinner in the House of Blues Foundation Room located in the Madalay Bay Hotel |
| | Overnight in the Monte Carlo Hotel |
| Day 6 – Thurs 19th May | |
| | Breakfast at leisure |
| Morning | At leisure |
| Afternoon | Transfer to Las Vegas Airport |
| | Flight departs for London Gatwick |
| Day 7 – Fri 20th May | Early morning flight arrives at London Gatwick |